Hey there friends from across the nation and over the Tasman Sea
If you don't already know…
THE TGSS2016 TOURNAMENT DIVISIONS HAVE BEEN ANNOUNCED!

Oh and we nearly forgot…
THE TGSS2016 TOURNAMENT GROUPS ARE ALSO AVAILABLE!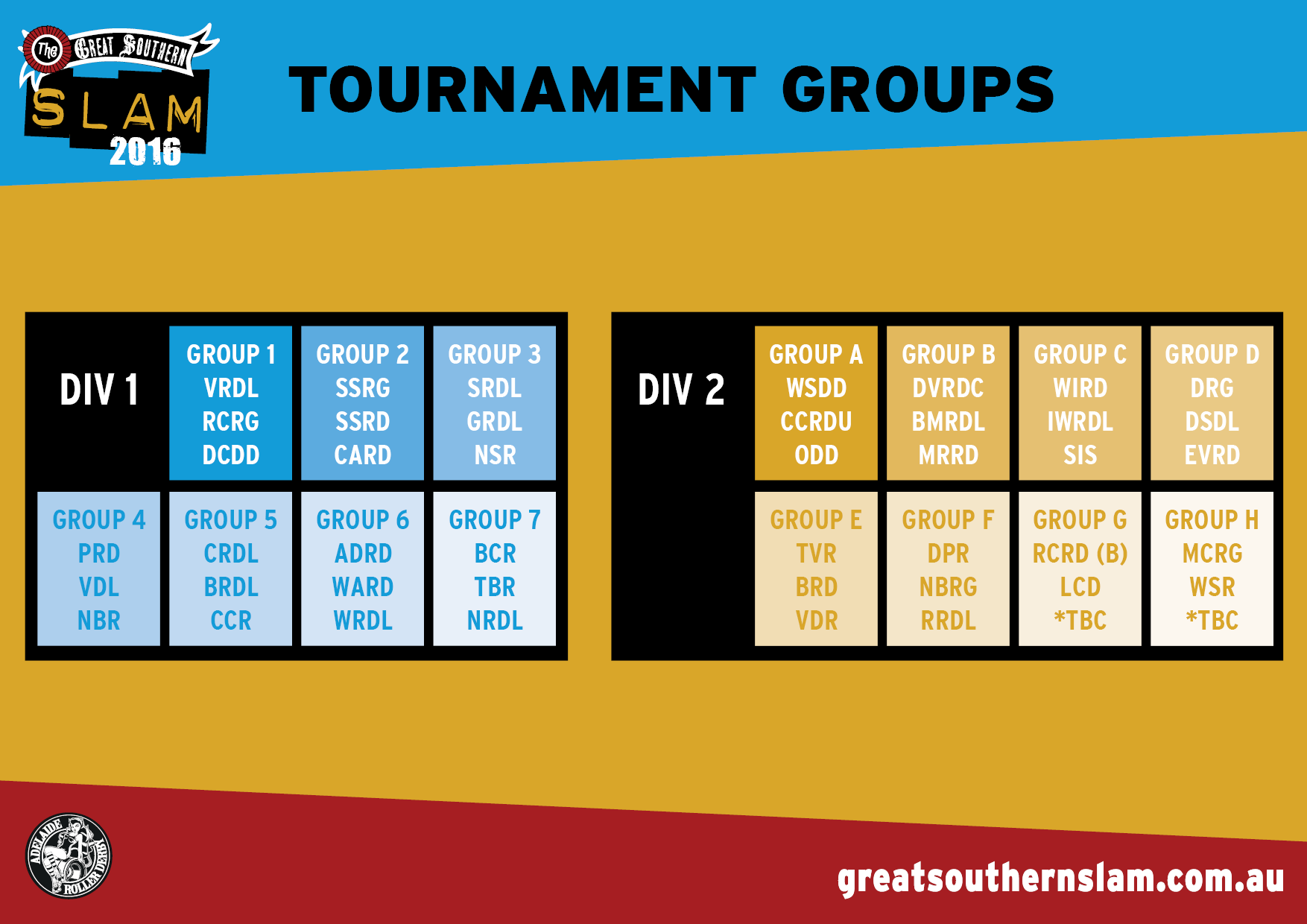 What a week!  But wait, there's more…
PRESALE WEEKEND PASSES ARE NOW ON SALE!!!
Day passes will only be available at the gate:
Saturday: $20
Sunday: $20
Monday (Finals): $30
Happy Friday!
Love and bumps,
TGSS Operations Committee & Adelaide Roller Derby.